Posted August 02, 2021 in Breast Augmentation
3 Minute Read: 
Having your breasts augmented requires you to make a lot of decisions about the specifications of your breast implants. One of the most significant decisions is the size of the implants. 
Often, women go into their consultation knowing that they want larger breasts but not knowing how much larger they wish to go.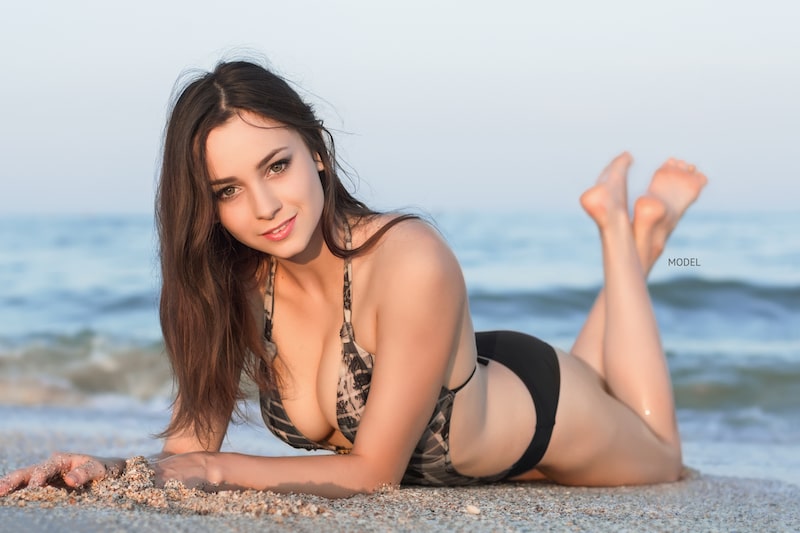 If you are thinking about getting breast implants, you need to keep in mind that breast size can affect some aspects of your life.
What Factors Contribute to Implant Size Selection?
Consider Your Body Type
Your body type and frame, including the size of the chest wall and width of your natural breasts, will be a factor when choosing the right-sized/shaped implants for your body.
Depending on the body frame, patients can choose between a high, moderate, or low profile to create the desired projection, fullness, and shape. High-profile implants have the greatest amount of projection from the chest wall, while low-profile implants have the least projection (but have a wider base and are more appropriate for women with broader chest walls). 
If your natural breasts are very small and don't have much breast tissue, having large implants could lead to visible rippling. Your natural breast tissue may influence the size, type, and placement position of your implant.
To learn more about choosing your implant material, read our blog here. 
Keep Your Lifestyle in Mind
If you have a highly active lifestyle, work at a physically demanding job, or do high-impact exercises, larger breast implants may not be ideal. The larger the breast implants, the harder it may be to keep up with the extra weight while working or training.
You may also want to consider your wardrobe. Is your goal to fill out those low-cut tops and dresses with more dramatic cleavage? Or do you want to keep them under the radar with a smaller-sized implant? 
This should guide your choice as well.
Have an Idea of How You Would Want Your Breasts to Look
One of the most helpful things you can do when choosing a breast size for implants is to have an idea of how you would like the outcome to be. Maybe you want to recreate the look of your pre-baby breasts or have something else in mind. 
Just make sure you clearly communicate your expectations to give your surgeon the best chance to achieve your desired results.
An Experienced and Skilled Plastic Surgeon Can Help
Dr. Morales can help you choose an implant size that would be best for your body frame. During your implant sizing process, you will get to try on different implants to determine the perfect fit for your body proportions. 
Dr. Morales will discuss your options and give you the best advice based on experience to ensure you achieve your desired results.
If you have more questions about breast augmentation, check out our FAQs about breast augmentation here. 
Interested in Breast Augmentation in Dallas, TX?
Dr. Morales will review every part of the breast augmentation process with you to achieve the best aesthetic outcome while considering your frame and unique goals. 
Contact us today to schedule a consultation by calling us at 214-827-8407 or filling our online contact form.
What Other Breast Procedures Does Dr. Morales Offer?
In addition to breast augmentation, Dr. Morales performs breast lift surgery (mastopexy), breast revision(secondary breast surgery), breast reduction (reduction mammoplasty), gynecomastia surgery (male breast reduction), and breast reconstruction.