Posted July 30, 2019 in Breast Augmentation
Women who wish to enhance the size and shape of their breasts will often undergo breast augmentation to achieve a fuller breast appearance. While many women jump at the chance of breast surgery, they may not know what is in store during their procedure. 

Plastic surgery is a great way to achieve the results you desire, which is why it is crucial that you understand what happens before, during, and after your surgery. Below we have provided a list of questions and answers to help educate you before your surgery.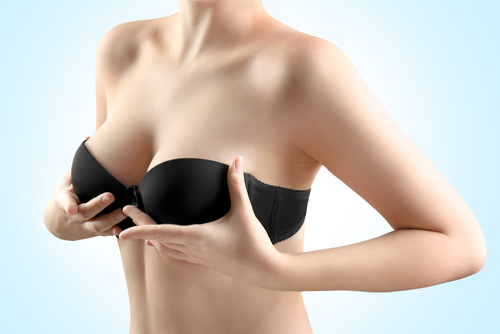 How Much Will My Breast Augmentation Cost?
Typically, the cost of most breast augmentation surgeries can vary based on the following factors:
Surgical fees
Facility fees
Anesthesia fees
Technique used
Implant type
If you wish to know the exact cost of your surgery, you can schedule a consultation with your plastic surgeon so they can go over a detailed price quote to help you choose the best option that will provide you with the breasts you desire.
What Are My Breast Implant Options?
Patients can choose between saline, silicone, or gummy bear implants for their breast augmentation surgery. It is important that you speak with your surgeon to determine which type of breast implant will flatter your figure and work best for your body type.
Does Size Matter?
Your breast implant size does matter when you are contemplating breast augmentation surgery. Your natural body shape and the amount of breast tissue will most likely determine the type and size of your implants.
What Should I Do to Prepare for My Surgery?
Each patient will be scheduled to meet with their nurse at least two weeks prior to their operation. A detailed packet outlining surgery expectations, technique used, post-operative care, prescriptions, and any final questions about your procedure will be addressed. Your surgery is performed in a licensed facility using general anesthesia on an outpatient basis.
What Will My Recovery Be Like?
After your breast augmentation, you will be advised to wear a compression garment to reduce swelling and protect your new contours.
Though it is possible for swelling and bruising to last as long as a few months, these symptoms will generally subside after three weeks. It is important to get plenty of rest following your surgery and avoid any bending or heavy lifting. You will be able to return to work one week after your surgery, and you can resume regular activities after four weeks or unless instructed otherwise by your surgeon. 

For more information about breast augmentation, contact our office by calling (214) 827-8407 or schedule a consultation with us online today!