Posted November 02, 2020 in Plastic Surgery Advice, Recovery Foods
3 Minute Read: 
With the holidays coming up, you may be excited to get together with family and friends and show off your new body. However, the temptation of holiday food is all too real. Holiday weight gain is a concern for many, but it is especially strong for those who recently underwent plastic surgery to achieve their perfect look. To keep your liposuction results looking good, it is important to maintain a stable weight and avoid holiday weight gain.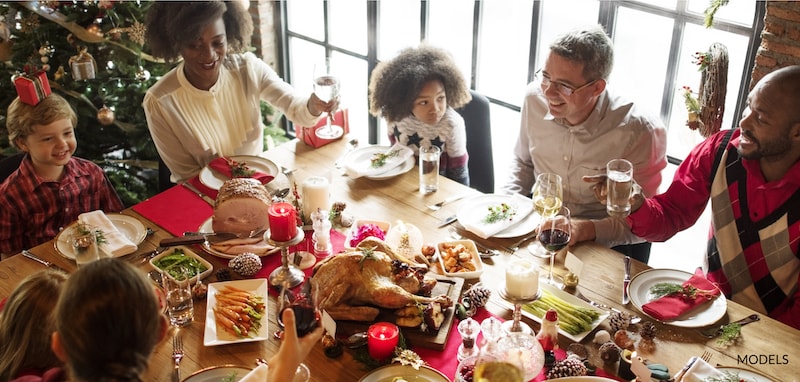 To accomplish this, you may think that you will not be able to enjoy holiday food with your family. Just because you should make healthy choices does not mean you should have to miss out on delicious holiday food. It is not about being perfect; it is about making small changes to improve your holiday diet. Here are some ideas for delicious holiday foods that can be altered to be healthier for you. 
1. Turkey
When thinking about Thanksgiving, turkey is often the first thing that comes to mind. Skinless white meat turkey is low in fat and extremely high in protein—both qualities that work well with maintaining body contouring results. However, it is best to avoid the skin because that is where the most fat and calories are found. 
2. Cranberry Sauce 
Cranberry sauce is an excellent addition to any holiday meal. However, a can of cranberry sauce is high in sugar and calories. To cut down on the preservatives in a can of cranberry sauce, make your own. That way, you can control what goes in it and know exactly what you are consuming. After all, most things are better homemade anyway. 
3. Roasted Carrots 
When it comes to vegetables, you can almost eat as many as you want without feeling guilty. Carrots are a great side dish for any holiday meal, and you do not have to stick to eating plain, raw carrots to be healthy. Spice it up by cooking them in garlic, a little butter, and salt and pepper.
4. Dark Chocolate Strawberries 
During the holidays, there are a lot of unhealthy, tempting desserts to indulge in. While these are fine to eat within reason, dark chocolate strawberries can be a delicious, relatively healthy treat that you can feel good about. Dark chocolate has been known to improve brain function, reduce the risk of heart disease, and reduce inflammation. This is a treat that is easy to make and can be enjoyed by everyone at your holiday party. 
5. Portion Control 
During the holiday season, you do not have to eliminate your favorite foods from your diet. You may wish to enjoy a slice of pumpkin pie or some mashed potatoes with your meal. You should still be able to enjoy the foods you look forward to, but it is important to eat these in moderation to avoid significant weight gain that may affect your liposuction results. 
Interested in Learning More? 
If you are interested in learning more about what factors can alter your liposuction results, please feel free to give us a call at 214-827-8407 or fill out our online contact form.