Posted August 01, 2019 in Breast Augmentation, Liposuction, Rhinoplasty
The sounds of jolly music and the smell of peppermint and pumpkin spice can only mean that Christmas is right around the corner.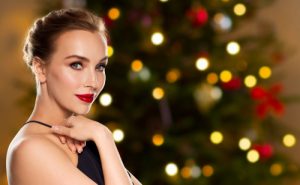 While people are frantically preparing for the upcoming holidays and running around shopping for last-minute gifts, they can easily get distracted from taking care of themselves. Although it is the season for giving, who says you can't splurge on yourself this time of year?
Although you may think it is not the right time to spend money on yourself, the winter months are the best time for plastic surgery. So whether you are thinking about breast augmentation, liposuction, or rhinoplasty, it may be the perfect time for you to undergo a procedure. 
What Should I Do to Prep for My Surgery?
For some, the holiday season may be the only time certain people will see each other for the rest of the year. This means that men and women alike want to look and feel their best. Here are a few ways you can ensure you look great just in time for those holiday get-togethers.  
Do Your Research 
When preparing for your surgery, make sure you take the time to do some research about the procedure you wish to undergo. It is important that you understand just how the surgery will be performed and how long the recovery period will last.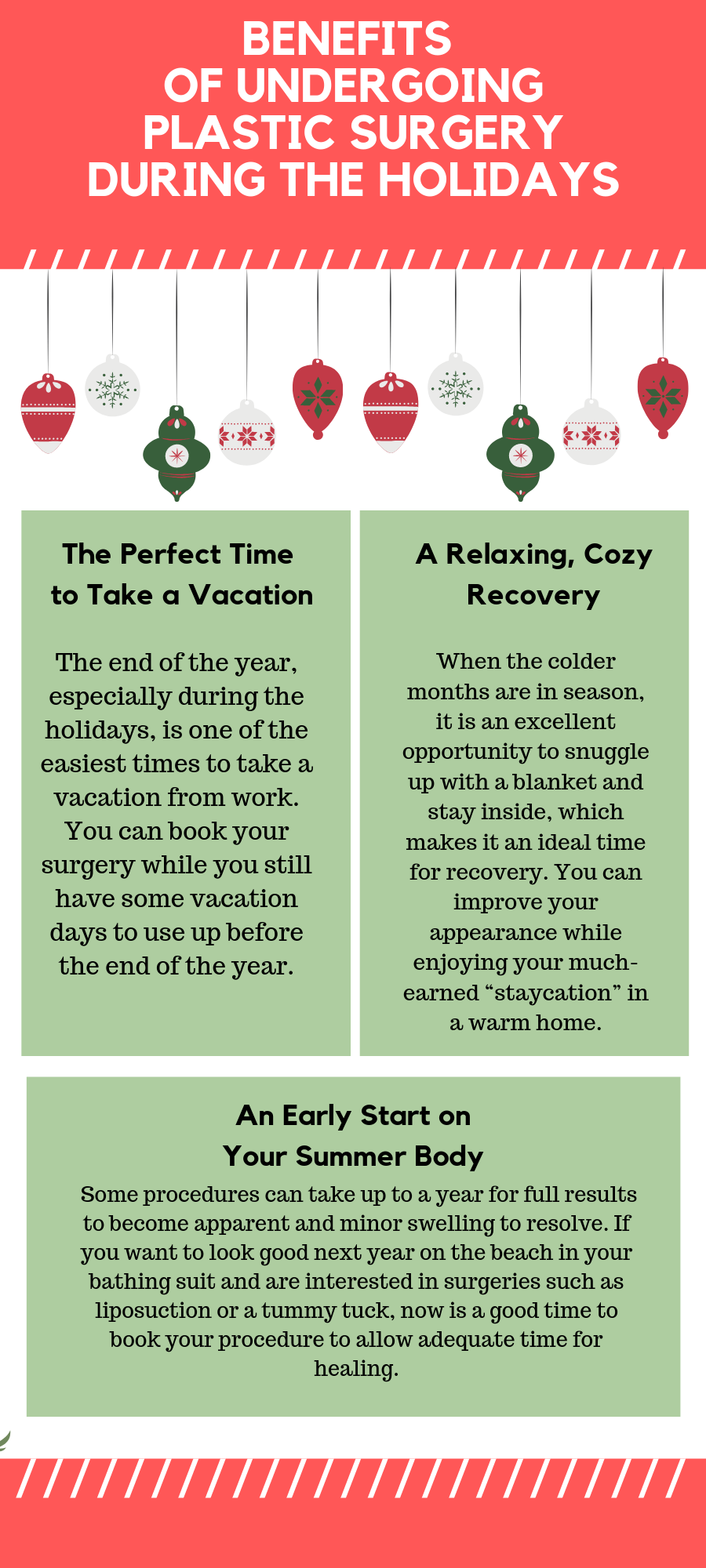 Plan Your Procedure Ahead of Time 
The window between summer's end and fall is the best time to enhance your appearance if your goal to look fabulous for those holiday photos. Many cosmetic procedures and nonsurgical treatments are best suited for an early fall procedure date. This can allow you to recover comfortably and look stunning by the time the holiday festivities begin. 
Schedule a Consultation With Your Surgeon
Once you have decided on your plastic surgery procedure(s), it is essential that you schedule a consultation to discuss any health or medical conditions you may currently be experiencing with your doctor. 
Establishing good communication and a relationship with your plastic surgeon is crucial for a successful procedure, as it will help them to determine the best approach to helping you achieve your desired results. 
Be sure you are well-informed about your procedure and ask the following questions: 
Am I a good candidate?

What type of anesthesia will be used? 

How long will my the surgery take?

What are the potential risks associated with my surgery? 

To learn more about our plastic surgery procedures, you can contact Dr. Morales by calling his office at (214) 827-8407 or set up a consultation with us online today!