Posted December 16, 2016 in Abdominoplasty (Tummy Tuck), Breast Augmentation, Liposuction, Non-Surgical Procedures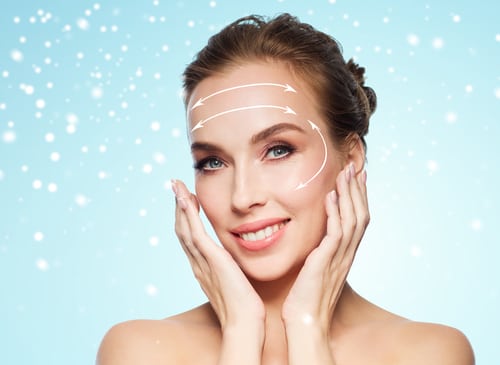 Christmas is lurking just around the corner, and everyone is frantically getting ready for Christmas day. There is so much to do! Many of us are running around doing last-minute shopping and planning holiday parties. In the chaos of the moment, you may have forgotten to think about someone very important in your life: you! Although it is the season for giving, who said you can't also splurge on yourself this time of year?
With a new year right around the corner, it is a good time to concentrate on improving your appearance. Christmas plastic surgery continues to grow because more people are concerned about how they are going to look in holiday photos. It's time to add "nip/tuck" to your holiday party prep list!
It's Plastic Surgery Season!
You may think it is not the right time to spend money on yourself, but the winter months are the best time for plastic surgery. So whether you are thinking about breast augmentation, liposuction, or rhinoplasty, it may be the perfect time for you to undergo a procedure.
The Perfect Time to Take a Vacation
The end of the year, especially during the holidays, is one of the easiest times to take a vacation from work. You can book your surgery while you still have some vacation days to use up before the end of the year.
A Relaxing, Cozy Recovery
When the colder months are in season, it is an excellent opportunity to snuggle up with a blanket and stay inside, which makes it an ideal time for recovery. Since you may have bandages on following your procedure, it will be more relaxing in a cozy environment. Even some nonsurgical procedures may require some time away from work. You can improve your appearance while enjoying your much-earned "staycation" in a warm home.
An Early Start on Your Summer Body
Many people do not realize that surgical procedures do not produce immediate results. There is recovery time and residual swelling involved. Some procedures can take up to a year for full results to become apparent and minor swelling to resolve. If you want to look good next year on the beach in your bathing suit and are interested in surgeries such as liposuction or a tummy tuck, now is a good time to book your procedure to allow adequate time for healing.
If plastic surgery is on your wish list this holiday season, Dr. Morales can educate you on all of your options. Schedule your consultation by calling (214) 827-8407 or by filling out our online contact form.