Posted September 11, 2017 in Facial Rejuvenation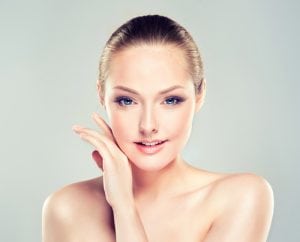 We live in a world focused on beauty and youth. The pressure to look young and to maintain our appearance seems to be at an all-time high. Keeping a fresh, rejuvenated face can be difficult when there are some aging factors that we are unable to stop. Even with rigorous efforts, fighting off wrinkles and fine lines can be difficult. Many people consider undergoing plastic surgery to reverse what at-home treatments are unable to accomplish. If surgery isn't what you have in mind, Dr. Morales offers nonsurgical treatments that might be what you are looking to achieve.
The Popularity of Nonsurgical Cosmetic Surgery
We all live busy lives. Nonsurgical options are ideal for someone who would like a quick fix to their aging troubles. In fact, as new trends and technologies come to light, more people are opting for nonsurgical cosmetic treatments. According to the American Society for Aesthetic Plastic Surgery statistics, nonsurgical treatments had seen a significant increase in 2016. Among one of the most popular nonsurgical procedures was BOTOX® Cosmetic, which made up more than 4 million of the cosmetic treatments performed last year. Someone who wants to diminish signs of aging might benefit from one or a combination of nonsurgical treatments.
Why Are Nonsurgical Treatments So Popular?
Most of us want to look younger but may be a little apprehensive about surgery. Surgical procedures can involve long recovery times, anesthesia, and surgical knives. Nonsurgical treatments can provide similar results without the "nip and tuck."
Benefits of nonsurgical treatments:
Shorter recovery
Minimal pain
Quick results
Natural-looking outcomes
What Can Nonsurgical Treatments Help Someone to Achieve?
Nonsurgical treatments provide results that are similar to surgery but without having to go near an operating table. Most of our nonsurgical treatments are performed in the office and can be completed within an hour. Here are some of the treatments we offer, and what they can help you target:
BOTOX® Cosmetic: Injections of a solution made of botulinum type A are utilized to inhibit the movement of facial muscles that cause the appearance of wrinkles.

BOTOX® Cosmetic can target:
Crow's feet around the eyes
Horizontal forehead furrows
Vertical lines between the brows
Injectable fillers: Injections of hyaluronic acid (HA), a naturally occurring substance found in the body, are used to fill in facial creases that cause wrinkles and fine lines to form.
Injectable fillers can target:

Folds in the skin
Fine lines and wrinkles
Recessed scars
Loss of volume in the lips

Chemical peels: A chemical solution is applied to the facial skin that removes the outer layers allowing the skin to generate new healthy skin cells and rejuvenating the facial surface.
Chemical peels can target:

Fine lines and wrinkles
Sun-damaged skin
Acne
Acne scars
Irregular skin pigmentation
If you would like to learn how you can achieve a fresh new look without surgery, schedule a consultation with Dr. Morales today! Contact us by calling (214) 827-8407 or by filling out our online contact form.