Posted July 31, 2018 in Facial Rejuvenation
Are you tired of your face making you look old? Do others comment on your tired, worn out appearance? The signs of aging can drain your face of youthfulness and make you seem much older than you actually are. Lines and wrinkles around your mouth, nose, and eyes begin to develop; fat deposits collect in places where there were none before, which makes some of your features look puffy and swollen; your skin begins to sag, emphasizing lines and wrinkles and causing your eyes, cheeks, and neck to droop. Facial rejuvenation procedures can help you revive your tired, aged face, but which is right for you? Dr. Morales can help determine which procedure (or combination of procedures) will help you achieve your treatment goals.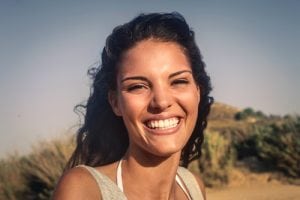 Brow Lift
If your eyebrows sag or you've developed lines and wrinkles across your forehead and browline, then a brow lift may be the procedure right for you. Sometimes called a forehead lift, this procedure can be performed in two ways, depending on the goals of your treatment and the facial imperfections you wish to treat.
Limited Incision Lift
A limited incision brow lift is appropriate for patients who are also undergoing eyelid surgery, as the two procedures are typically performed together. Patients with moderate sagging and forehead crease lines may find this procedure effective, as well. For the brow lift, Dr. Morales will make small incisions along the hairline, hiding them from view. He will then reposition the tissue and skin along the outer brow line before moving to the eyelids.
Classic Brow Lift
The classic brow lift is a much more extensive procedure than a limited incision lift, as the incision with this procedure stretches from ear to ear. Dr. Morales is able to soften the muscles that cause forehead creases and lift the eyebrows to a more natural positioning on the brow. He can then fully tighten the skin and remove excess skin to prevent sagging.
Eyelid Surgery
If you've found that others consistently comment about how unhappy you look or how tired you must be, then your eyelids may not be communicating the appropriate emotions. Eyelid surgery, or blepharoplasty, helps to reduce the appearance of sagging eyelids, bags under the eyes, and lines and wrinkles around the corners of your eyes; additionally, this procedure helps you look refreshed and alert.
Upper Blepharoplasty
An upper blepharoplasty helps to minimize drooping of the eyelid and reduce puffiness related to excess fat deposits. Dr. Morales will make an incision in the crease above your eye to shift fat deposits and tighten and remove any excess skin.
Lower Blepharoplasty
Lower blepharoplasty targets the puffiness under your eyes and sagging or drooping that makes you look older than you are. Dr. Morales can perform the procedure through incisions along the lash line or on the inside of the eyelid to hide scarring.
Facelift
A facelift targets sagging skin in the lower half of the face and also reduces the appearance of lines and wrinkles in the neck and cheeks.
Traditional Facelift
Dr. Morales makes an incision around the hairline from ear to ear. With a traditional facelift, he is able to not only tighten your skin but also tighten underlying muscles that contribute to sagging. If you choose to combine this procedure with a brow lift, the same incision can be used.
Mini Facelift
A mini facelift is less invasive than a traditional facelift and focuses solely on tightening the skin. The incisions are made just around the ears. Due to the smaller incisions, no muscle tightening can occur. If needed, Dr. Morales may make another incision under your chin to help tighten the skin on your neck.
If you're unsure about the procedures you should have performed, Dr. Morales can help you determine the best solution to help you meet your treatment goals.
If you'd like to learn more about these procedures, contact our office to set up a consultation with Dr. Morales. Our office can be reached at (214) 827-8407.