Posted August 13, 2019 in Male Plastic Surgery Procedures
Plastic surgery has been known to cater to many patients, particularly women, looking to enhance their overall appearance. However, a man's physique is just as important to him as a woman's is to her. Despite a long history of catering mostly to women, plastic surgery has seen an increasing number of male patients in recent decades. 
With the rise in male plastic surgery, it is clear that men care about the way they look and want to maintain a youthful appearance. Fortunately, there are a variety of procedures that can help you achieve that toned, fit, and aesthetically pleasing figure you desire.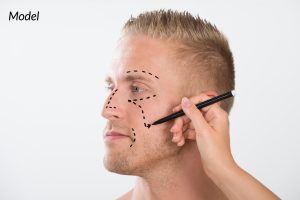 What Do Men Worry About? 
For some men, aging can lead to jowls, wrinkles, and loose skin and fat that often cause their jawline to disappear. Others may be prone to unwanted and stubborn body fat and desire a figure that is more defined, slim, and firm. 
Gynecomastia, a condition that causes men to have enlarged breast tissue, affects as much as 50 percent of men and can leave them feeling embarrassed, frustrated, and disheartened. Whatever is causing you to feel uncomfortable in your own skin, Dr. Morales can help you find the right cosmetic procedure to address your aesthetic concerns. 
What Are My Procedure Options? 

Facial Procedures 
Body Procedures 
To learn more about our male plastic surgery procedures, you can contact Dr. Morales by calling his office at (214) 827-8407 or set up a consultation with us online today!