Posted February 01, 2021 in Mommy Makeover
2 Minute Read: 
The decision to undergo a Mommy Makeover is a big one. You may have many questions and concerns regarding this major surgery, but finding the right surgeon is the first thing to do.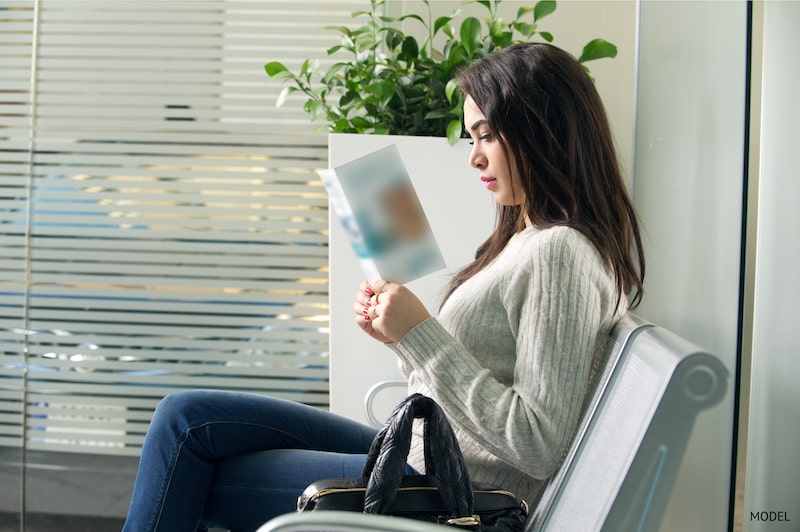 It is important to feel confident that your surgeon is well-qualified to address your specific needs and concerns while providing you with a safe and effective surgery. During your initial consultation, it will be beneficial to prepare questions for the surgeon to ensure you are making the right choice. Asking these questions can help you familiarize yourself with the surgeon and feel confident that he or she is qualified to successfully perform your surgery.
What Questions Should I Ask My Mommy Makeover Surgeon? 
Asking your potential surgeon questions about their experience is an easy way to know which plastic surgeon is right for you. If you are not confident in your surgeon's expertise, the surgical process will be even more stressful.
1. How Many Mommy Makeover Procedures Have You Performed? 
Even though a Mommy Makeover is a combination of procedures that the surgeon has probably performed countless times (including liposuction, tummy tuck surgery, breast augmentation, and breast lift surgery), it is important to know how many times he or she performed these procedures together as a part of a Mommy Makeover. 
Performing multiple procedures at once is difficult, and you want to be sure your surgeon is up for the job. Knowing that your surgeon has had many successful Mommy Makeover surgeries is one way to feel confident you are making the right choice. You may also want to ask how long they have been practicing plastic surgery to ensure they know what to do in case of an emergency or complications. 
2. What Precautions Do You Take to Avoid Surgical Complications? 
Although a Mommy Makeover is a generally safe procedure, there are still risks present. Your surgeon needs to be prepared for the chance that complications will occur during surgery. Everyone is nervous before undergoing surgery, but asking your surgeon what precautions they take to ensure a safe procedure can help ease your mind. 
3. Are You Board Certified by the American Board of Plastic Surgery? 
Choosing a plastic surgeon board certified by the American Board of Plastic Surgery ensures that he or she is fully qualified to perform your complicated procedures, such as a Mommy Makeover. Board-certified plastic surgeons go through extensive training to become certified and are experts in their field. Choosing a board-certified plastic surgeon further solidifies that they are qualified to perform your Mommy Makeover? 
Interested in Learning More About Dr. Morales? 
If you are interested in learning more about how Dr. Morales is qualified to perform your Mommy Makeover, please call our Dallas office at 214-827-8407 or fill out our online contact form.