Posted March 01, 2022 in Eyelid Surgery
3 Minute Read: 
Many men and women struggle with eyelids that either inhibit their vision or aesthetically make them look sleepy or distracted. Luckily, there is a plastic surgery procedure that can help address these eyelid issues. With over 325,000 eyelid procedures performed in 2020, it's easy to see how popular and successful this plastic surgery really is.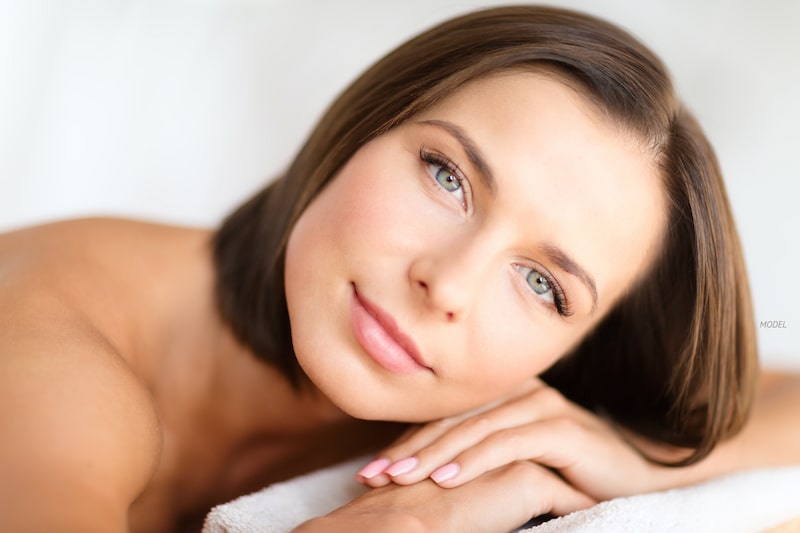 An eyelid lift  (also known as blepharoplasty) is a surgical procedure that removes excess skin in the eyelids to correct sagging skin, "eyebags," asymmetry, and wrinkles around the corners of the eyes. 
However, before you decide whether or not to have an eyelid lift, it's important to know a little more about the procedure.
How Is an Eyelid Lift Performed?
An eyelid lift consists of one of three variations: upper blepharoplasty, lower blepharoplasty, or a combination of both. 
With upper blepharoplasty, a small incision will be made in your upper eyelid, along the natural eyelid crease (minimizing any visible scarring). The skin, muscle, and fatty tissue will be removed and/or redistributed to give you a more youthful and awake appearance. 
For lower blepharoplasty, the incision will be made either below the lash line (which will be hidden in the natural eyelid creases) or on the inside of the eyelid (causing no visible scarring at all). Fat in the area will be adjusted and/or removed, and excess skin will be removed. 
Lower blepharoplasty can help smooth out any wrinkles around your eyes, as well as any drooping and puffiness that you may be experiencing. 
Lastly, a combination of upper and lower blepharoplasty corrects the upper and lower eyelids to give you even more dynamic results. 
Eyelid lift surgery generally takes about two hours to perform, and the recovery period is about two weeks.
The Benefits of an Eyelid Lift
The benefits of your eyelid surgery can be physical, functional, and mental. 
Physically, you will look more aware and awake since the skin around your eyes will be less puffy. 

The eyes are said to be the window to your soul, and after your eyelid lift surgery, you will be able to bare your soul more beautifully. 

Many patients suffer from drooping eyelids that obscure their vision. Functionally, because excess skin is removed during your eyelid lift, you will no longer have drooping skin blocking what you see. 

And mentally, your eyelid lift will give you a calmer and more confident peace of mind in the way you look. 
You can smile knowing that you are putting your best face forward. 
How Long Will My Results Last?
The results of an upper blepharoplasty surgery tend to last five to seven years before needing to be addressed again (though they can last longer), while lower blepharoplasty results are permanent; however, lower blepharoplasty does not keep the natural effects of aging away. 
It is important to understand how important your post-recovery lifestyle is to maintaining your results. This includes refraining from smoking, staying out of direct sunlight, and sticking to a healthy diet and consistent exercise routine. 
How Can I Get Even More Dramatic Results?
For patients looking for even more stunning results to their eyelid lift surgery, including those men and women who may be struggling with sagging above their eyes, a brow lift (also known as a forehead lift) can offer you the results you're looking for. 
Brow lift surgery addresses wrinkles on the forehead and sagging skin around the eyebrows. While these issues can cause you to look angry or upset, a brow lift will allow for your underlying tissues to be repositioned to give you a younger, smoother, and more natural look to your upper face.
Have More Questions?
If you would like more information about eyelid lift surgery or would like to schedule a consultation with Dr. Morales at his Dallas location, call us at (214) 827-8407 or fill out our online contact form.