Posted June 11, 2018 in Chemical Peels
Youthful, vibrant skin is often seen as the hallmark of beauty. Healthy skin can complement a beautiful facial structure and take years off your appearance. Often, however, our skin is the first place where the signs of aging become most apparent. Fine lines, wrinkles, sun damage, dry skin, and a multitude of other conditions can mar the appearance of the skin, making you look older and more tired than you are. While over-the-counter treatments may provide some improvement, the results are not long lasting, and they require continuous maintenance. However, with a chemical peel treatment provided by Dr. Morales, your skin can be restored to a more beautiful, younger-looking tone.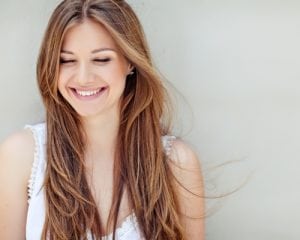 What Is a Chemical Peel?
A chemical peel is designed to improve skin tone and address imperfections caused by aging, genetics, or other lifestyle factors (such as sun exposure). The process involves a chemical solution that is applied to the skin, which removes the damaged outer layers. The removal of these layers both exposes underlying tissue that has not been affected by damage, and it stimulates the body to regenerate new, healthy layers of skin.
Are You a Candidate?
Active skin problems, such as acne, should be under control before having a chemical peel. You can help to ensure the best results by consulting with Dr. Morales to determine a skin care routine to follow during the weeks prior to your procedure. A strong skin care routine can help prepare your skin for the process, which will make your recovery faster and your results clearer.
The Procedure
When you arrive at our office, your skin will first be cleansed. We need to remove any oils that may affect how the chemical solution will work on your skin. Once your skin is cleaned appropriately, the chemical solution will be applied to your treatment area. This area is most commonly the face, as this is the area of the body that most people see. However, you can also have this treatment performed on your neck, shoulders, chest, arms, and hands.
The treatment will take 20 to 40 minutes, depending on the size of the treatment area. Though the procedure is relatively pain-free, you may feel a burning or stinging sensation that lasts just a couple minutes. The chemical solution is then neutralized before being washed off. To complete your treatment, the doctor will moisturize your skin, which helps to hydrate the newly exposed layers of skin.
Your Recovery and Results
You will find that your skin may look dry immediately following the procedure. This is normal and indicates that the chemical solution has penetrated the top layers of your skin. After a few days, your skin will begin to peel, and it will continue for several days. You will be able to return to work five to seven days after your treatment. Your skin may look slightly pink during this time, though it will heal completely within ten days. Dr. Morales can also help you develop a strong skin care routine to help your results last!
For more information about how a chemical peel can improve your skin, please contact our Dallas, Texas, office at 214-827-8407 to set up a consultation.