Posted April 05, 2021 in Skin Care Treatments
3 Minute Read: 
Quarantine has been challenging, but it has come with a few benefits, especially around skin care. Firstly, many people are getting less sun exposure and wearing less makeup, which is excellent for their skin. Additionally, the pandemic has revitalized people's interest in their skin care routines.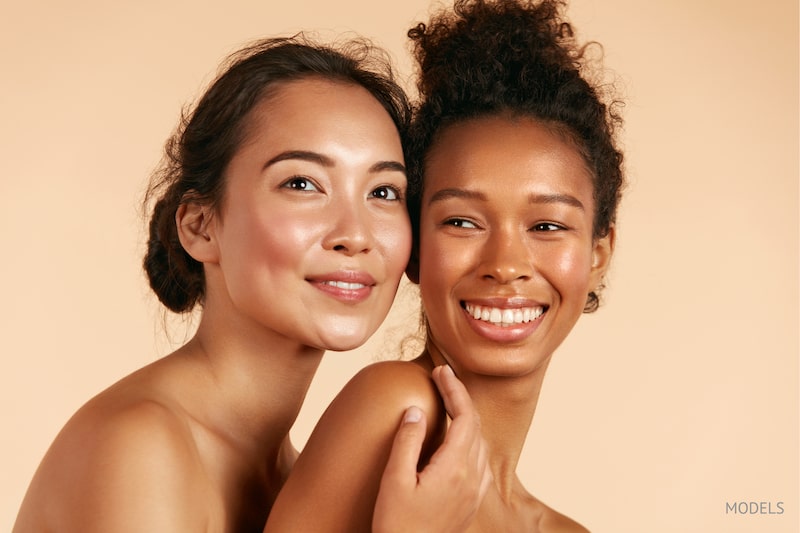 If you haven't jumped on the skin care bandwagon just yet, it's definitely time to do so! 
You now have the time to dedicate to a full skin care routine that will help your skin glow. Keep reading for the top tips on how to get smooth, healthy skin during the quarantine.
Use the Best Products
The first step in having radiating, healthy skin is to find a routine that uses the best quality skin care products. Dr. Morales is a board-certified cosmetic surgeon who recommends using high-quality skin care products such as an essential serum, a hydrator, and a retinol cream for the perfect skin care routine.
Learn more about the skin care products Dr. Morales recommends.
Pair Your Skin Care Routine With NonSurgical Procedures
In addition to a regular skin care routine, nonsurgical cosmetic procedures can help you look younger and get ahead of wrinkles. While injectable treatments go under the skin and do not directly impact the skin tone or texture, dermal fillers can stimulate collagen and draw hydration to the area, resulting in more resilient, stronger skin. 
This, combined with proper skin care, can produce substantial results.
Injectable results can last for several months and even up to a year and are a great solution for people who are not quite ready for surgical solutions.
Many plastic surgeons recommend combining injectables and a regular skin care routine to achieve a smoother, younger-looking face.
Dr. Morales offers different types of injectables, including JUVÉDERM® and Restylane®. Book a consultation with him to find out which one is right for you.
Is It Time for a Facelift?
A skin care routine is an essential part of maintaining healthy skin and, when used properly, can help maintain hydration and skin strength, which translates to a youthful-looking appearance.
Unfortunately, skin care products cannot reverse deep lines or drooping skin. Ultimately, if your skin has lost its elasticity and is aging you, only surgical solutions like a facelift can help. A facelift will give you tighter skin and a more youthful appearance, all while looking natural. A facelift offers more noticeable and permanent results.
After you have a facelift, it's crucial to maintain the procedure's results with actions like a great skin care routine and injectables.
Interested in Learning More?
Your skin is not something you can ignore. Without the proper care, the health and appearance of your skin can quickly deteriorate. 
Book a consultation today with board-certified plastic surgeon Dr. Morales to discuss your skin concerns and what solutions might be right for you. Schedule an appointment by calling (214) 827-8407 or by filling out this form.