Posted November 30, 2017 in Breast Revision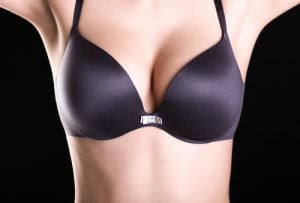 Once you choose to undergo breast augmentation, you are accepting the fact that breast revision surgery may be in your future. Breast revision may be performed for elective or necessary reasons and can provide attractive and youthful breasts for women who have had breast implants.
Reason #1: You Have Surgical Complications
If you have any surgical complications after breast augmentation, you should get a breast revision. Surgical complications affect your results and can also affect your health and well-being. Some common complications that require corrective surgery include:
Capsular Contracture: The scar capsule around the implant constricts, causing the breast to become hard, firm, and sometimes cold and painful.
Implant Rupture or Deflation: The shell of the implant is compromised, which causes it to split, break apart, or deflate.
Implant Rippling: Visible rippling of the implant material can be seen through the breast skin.
Bottoming Out: The implant slides down below the breast crease due to poor structural support.
Double Bubble Deformity: The implant shifts upward or downward that causes the implant and the natural breast tissue to appear as two distinct mounds.
Lateral Displacement: The implant shifts toward the side or underarm.
Symmastia: The implant shifts toward the center of the chest, erasing the natural wall that separates the two breasts.
Corrective breast revision surgery is the only way to resolve complications after breast augmentation. If you have any of the above complications or believe that you have another problem with one or both of your implants, schedule your consultation for breast revision.
Reason #2: It's Time for a Change
You may choose to undergo breast revision at any point if you feel it is time for a change. Breast revision can exchange your implants for new implants of a different type, shape, or size. For example, you may decide you want to exchange your saline implants for silicone ones. Or, you may decide that your implants are too small, and you'd like to go bigger. It is your choice to undergo breast revision if you want to change something about your implants. Have an open discussion with your surgeon to help ensure that breast revision surgery will accomplish your goals.
Reason #3: Your Body Has Changed
Changes in your body can also be a reason to consider breast revision. Weight fluctuations, aging, breast sagging, pregnancy, and a variety of other factors may alter the appearance of your breasts over time. Breast revision can replace your implants, lift your breasts, and adjust your breast tissue however necessary to rejuvenate the appearance of your breasts.
Reason #4: You'd Like to "Retire" Your Implants
You may decide to get a breast revision if you feel it is time to put away your breast implants for good. While the results of breast augmentation are intended to be lifelong, some women choose to have their implants permanently removed through breast revision surgery. If this is a desirable option for you, breast revision can remove your implants and restore a more natural look to your breasts.