Posted August 01, 2022 in Breast Augmentation, Breast Enhancement, Breast Lift
3 Minute Read: 
If your breasts have changed shape or appear deflated after pregnancy and breastfeeding, you are not alone! 
Many mothers face similar issues, and once finished giving birth and nursing, they often seek surgery to restore or enhance their breasts.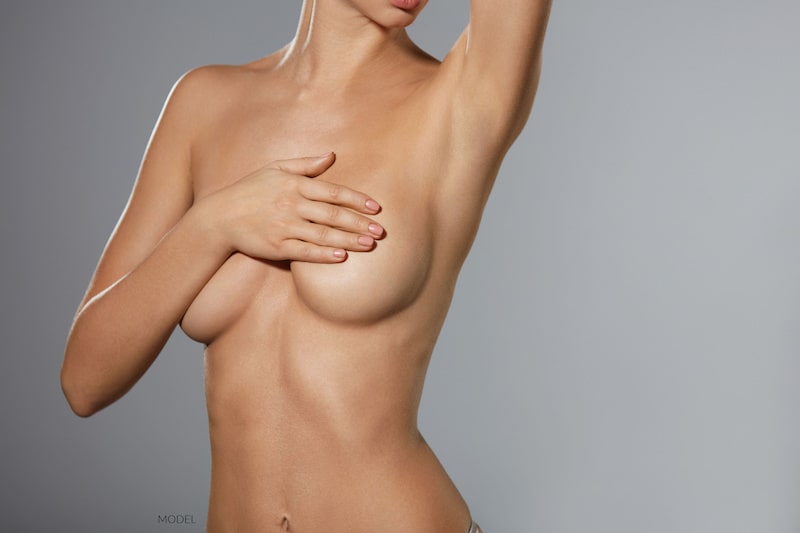 While it's no doubt that your children are your number one priority, you owe it to yourself to address your overall well-being, and that can include any cosmetic concerns you may have.
You Have More Cosmetic Breast Options Than Ever!
No other event leaves as much of a mark on the breasts as breastfeeding does. Unfortunately, the rapid size increase (and then decrease) of the breasts, combined with the stress of nursing, can result in deflated, sagging breasts. 
A wide range of cosmetic breast surgery options are available today to help you improve the appearance of your breasts. 
Breast Augmentation
Breast augmentation is the ideal procedure if you experienced deflation or loss of volume after breastfeeding. This surgery helps to restore breast volume with the help of implants.
Implants are now less likely to leak, come in different shapes, and are designed to help reduce the risk of complications. More incision and placement options also exist to meet the diverse needs of women.
Customize your breast implant procedure with the following options:
Material

– Saline or silicone material fills a silicone shell.

Shape

– Silicone breast implants are available in both round and tear-drop/gummy bear shapes. Saline implants are round

Incision

– 

Periareolar: Around the bottom of the areola 

Inframammary: Along the lower breast crease

Transaxillary: Through the armpit
Placement

– 

Submuscular – Beneath the muscle and breast tissue

Subglandular – Above the muscle but under the breast tissue
Breast Lift
Sagging breasts may be the biggest complaint among women who have had children, especially if they nursed their babies.
A breast lift can restore the breasts' youthful position and firmness by removing excess skin and tightening the breast tissue. The areola and nipple are also raised for a more youthful and natural look.
This surgery is commonly combined with breast augmentation to increase volume and lift sagging breasts.
Breast Revision
If you have undergone previous cosmetic breast surgery and your initial results have been impacted by pregnancy and breastfeeding, a breast revision can give you a fresh start. This surgery can replace implants (if a change in size is desired) and is often combined with breast lift surgery.
Breast Reduction
Alternatively, some women's breasts do not return to their smaller size following pregnancy and breastfeeding. These women may decide to undergo a breast reduction (with a breast lift) to return to a smaller, more proportionate size.
This procedure can reshape the bustline for a more manageable breast size and offers the following benefits:
Back, shoulder, and neck pain relief

Slimmer silhouette

Better ability to fit into clothing
Restoring Your Breasts With Cosmetic Breast Surgery in Dallas, TX
Dr. David Morales is a board-certified plastic surgeon in Dallas, Texas, providing meticulous cosmetic breast surgery for his diverse patients, including those experiencing breast changes after nursing.
Call our Dallas office today or scroll down to contact us online.