Posted October 26, 2017 in Body Contouring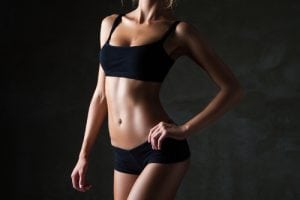 Your successful weight loss journey is a source of pride and happiness. After a difficult period of strict dedication and determination, you can now sit back and enjoy your hard-earned results, right? For many people that's true; however, for others, the joy of weight loss is muted because their slim and trim physiques are hidden beneath the excess skin that doesn't bounce back or pockets of fat that diet and exercise can't address. Unfortunately, no magic pill eliminates skin once it stretches beyond a certain limit; however, cosmetic surgery can. Body contouring allows you to achieve that toned physique you've worked so hard for.
Body Contouring After Massive Weight Loss
Although our bodies can eliminate fat, it is challenging (if not impossible) to ensure that there won't be loose tissue or stretched skin left behind. This skin not only hides the curves and muscles underneath, but it can also be painful. Therefore, getting rid of this excess skin and tissue provides many benefits. Every person's weight loss is different, which means their body contouring process is as well. Often, body contouring consists of some variety of the following:
Body Contouring for Touch Ups
Even if you don't have large amounts of excess skin from weight loss, you may still be a candidate for body contouring. Many of us have stubborn pockets of fat that are resistant to diet and exercise, or we find that one aspect of our bodies (such as the breasts, stomach, or buttocks) feels out of proportion compared to the rest. At its core, body contouring is all about creating balance in your frame, whether that means removing small pockets of fat or augmenting your breasts or butt. Body contouring can address any part of your physique that causes insecurity so that while you may lose fat, you gain confidence.
Enjoy Your Balanced Figure
Now that you've lost the weight, it's time to flaunt your toned and balanced figure. You've put in the work and now deserve to reap the benefits of your beautiful physique.