Posted May 16, 2017 in Facelift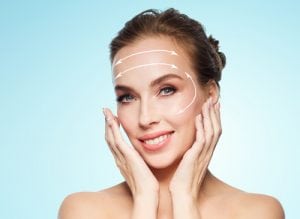 As aging and time take hold, many people notice their facial appearance transforms due to the development of fine lines, wrinkles, and sagging skin. Often, they do not feel as young and vibrant as they once were; they no longer look like themselves anymore. Many people may think about facelift surgery but are skeptical because they do not want to end up with a "pulled back" look. However, choosing the right facelift surgeon for your surgery could be the key to achieving a look that presents a refreshed, more youthful version of yourself. Dr. Morales is a board-certified plastic surgeon who performs facelift surgery to enhance the natural features of a person's face to help them look like them again.
The Key to a Successful Facelift Surgery
The key to a successful surgical process comes from the efforts of the surgeon and the patient. Here are some tips on having a safe surgery and how to achieve the best results possible:
Choose a qualified plastic surgeon:

When choosing a doctor, you should make sure they are board certified and experienced in performing facelift surgery. Also, be sure to check out their before and after photos to get an idea of the results they can help you achieve.

Communicate with your doctor:

Making sure you and your plastic surgeon are on the same page about the results you hope to achieve is key. It is helpful that you bring in a photo of yourself from when you were younger and fully communicate the outcome you want.

Follow your doctor's instructions:

Your doctor will provide you with instructions on what you should do before and after surgery. They will tell you how to care for surgical wounds properly as well as how much time you should take away from work and activities to rest and recover.  

Practice a healthy lifestyle and diet:

The healthier a person is, the better the body will heal following surgery. Patients should eat healthily, drink plenty of water, avoid sun exposure, and refrain from habits such as smoking and consuming alcohol.  

Have realistic expectations:

Patients must be aware that their full results will not be immediate. Healing takes time, and patients will have some residual swelling and bruising. Incision lines, for the most part, will be hidden along the scalp and will slowly fade and become less noticeable, if visible at all.
With proper care and a safe surgical process, patients can achieve satisfying and long-lasting results. According to the American Society of Plastic Surgeons, a facelift makes you look 12 years younger. Patients can look rejuvenated and youthful without having to look fake or unnatural.

If you want to look like "you" again with facelift surgery, contact Dr. Morales today! He can create a surgical plan that is uniquely designed to your individual facial features. Contact us by calling (214) 827-8407 or by filling out our online contact form.